Have ya'll missed me? XD Sorry, my life's been..err, slightly hectic. >< That, and I've really not been in an "icon" mood. Well, here you go. A various assortment of icons, PLUS A HEADER THINGY.

All I ask with the header is that you credit me somewhere and that you don't edit/hotlink it.

Most are from random icontests.

Several Yuna icons, a Cloud icon, Gerard from MCR, Quistis, and maybe a few others..Yeah.

TEASERS!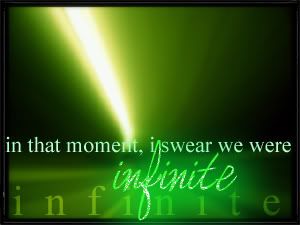 Quote from The Perks of Being A Wallflower by Stephen Chbowsky. READ IT. It's good.



001.
002.

003.


004.

005.

006.